Selected by our experts
Reductions up to -40%
Delivery €5.90
Free returns
Cork warranty
Selected by our experts
Reductions up to -40%
Delivery €5.90
Free returns
Cork warranty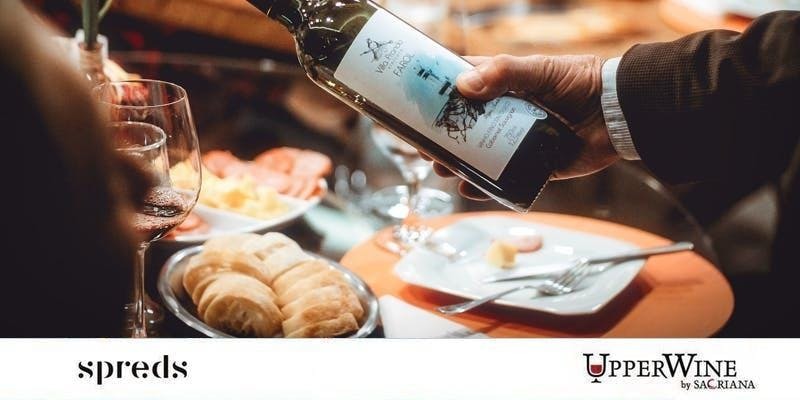 Le bar à start-up - millésime Novembre 2018
Mardi 27 novembre 2018 à 19h30
This wine might become available again in limited quantities. Do you want to be informed when?
Chers amis,
Rejoignez-nous à la prochaine édition du dernier « Bar à start-up » de 2018 ce mardi 27 novembre 2018. Pour les nouveaux, le concept est simple : découvrir chaque mois notre sélection des meilleures start-ups, de mets et de vins, le tout dans une ambiance chaleureuse et décontractée.
Le thème sera : vins de fêtes et start-ups du nouvel an. Parmi autres réjouissances pétillantes, le lancement officiel du Tracer 2019 comptant 10 start-ups tax shelter 45%.
Prix unique pp 60€ : dîner et vin compris. Pouvez-vous vous inscrire pour nous permettre de nous organiser ? Merci !
Adresse du jour : UpperWine Woluwé, Av. du Prince Héritier 2, 1200 Woluwé-Saint-Lambert
Au programme
19:30 Verre d'accueil et présentation des vins
20:00 Pitch des start-ups
20:30 Présentation des vins + entrée
21:00 Suite des pitch
21:15 Présentation des vins + plat
22:00 Q&A
22:15 Dessert
A bientôt !
Aymeric de Hemptinne, Alex Houtart, Marie Cruysmans et Gilles van der Meerschen
Adresse du jour :
UpperWine Woluwé, Av. du Prince Héritier 2, 1200 Woluwé-Saint-Lambert