Selected by our experts
Reductions up to -40%
Delivery €5.90
Free returns
Cork warranty
Selected by our experts
Reductions up to -40%
Delivery €5.90
Free returns
Cork warranty
Le Soir a le plaisir de vous présenter sa cave à vin en partenariat avec UpperWine.
Le Soir et UpperWine partagent les mêmes valeurs : la passion, le goût de l'authenticité et une grande exigence de qualité. Le fruit de cette collaboration ? Une sélection très pointue de vins d'exception et les mots les plus justes pour vous offrir l'actualité la plus pertinente.
Vous trouverez sur cette page des vins de tous prix et de multiples origines, qui vous permettront de constituer la cave idéale, selon vos goûts et vos envies. Pour faciliter votre choix, les experts d'UpperWine vous proposent, dans la sélection ci-dessous, des vins classés par catégories.
Coups de Coeur du Mois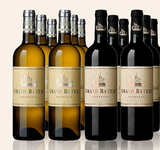 Offre 130 ans Le Soir
• Bon de 45€ et livraison gratuite offert à l'occasion des 130 ans du journal Le Soir
6 x Grand Bateau Blanc 2016 et 6 x Grand Bateau Rouge 2015
Fruit d'une étroite collaboration avec le Château Beychevelle, Grand Bateau est né dans les années 80. Le bateau ornant l'étiquette rappelle le mythique drakkar du prestigieux château. Philippe Blanc, Directeur du Château Beychevelle, apporte son précieux appui pour l'assemblage final de Grand Bateau. Il incarne la noblesse des grands Bordeaux.
Aperitif
Lobster
Clams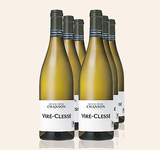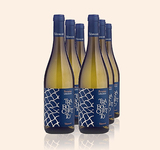 2016 Trabocchetto, Talamonti
Pecorino Colline Pescarise IGP • A surprising white wine full of freshness and good minerality
Talamonti was founded by the Di Tonno family, in a magnificent, unspoiled part of the Abruzzi. The daily objective lies in constantly seeking the best interaction between the varietal in their vineyards, the sun-exposition, the training method, and the desired yield, with the sole desire to best express our unique terroir. Following a selective manual harvest in mid-September, the grapes are destemmed and the subsequent crushed grapes undergo a cold maceration in stainless steel.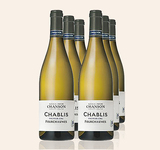 Raw fish and carpaccio
Fish in sauce
Poultry
White meat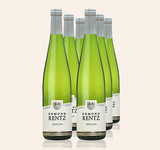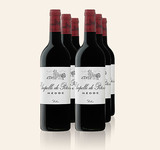 Red meat
Game
Chocolate dessert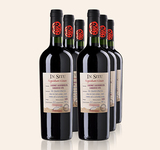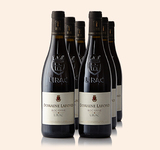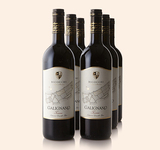 Cheeses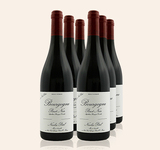 2014 Pinot Noir, Nicolas Potel
Bourgogne AOC • A Pinot Noir that perfectly combines finesse and character
Maison Nicolas Potel has built its international reputation by making wines from the most beautiful lands of Burgundy. A quality wine is, above all, a natural wine. This is why they interfere as less as possible during wine making. Indeed, since each year is different, they think that adapting their wine making style for every vintage is important. As a result, they focus on taste and sensitive aspects more than analysis results or wine making forms.