Selected by our experts
Reductions up to -40%
Delivery €5.90
Free returns
Cork warranty
Selected by our experts
Reductions up to -40%
Delivery €5.90
Free returns
Cork warranty
Unieke wijndegustatie van Pessac-Léognan in Sint-Niklaas op 2 februari 2015 - Inschrijving verplicht
Posted on

January 13, 2015 09:42

by
De A.O.P. Pessac-Léognan ligt op een heel oud terroir, geboorteplaats van grote wijnen : "de Graves van Bordeaux", wat vroeger overeenkwam met de grens van de voorstad van Bordeaux. Het is zonder twijfel dat hier op deze plaats, rond de stad Bordeaux, de eerste wijnstokken geplant werden vanaf de oudheid.
Na een strijd van vele jaren om het specifieke karakter te laten erkennen van de appellatie, verkreeg André Lurton, de toenmalige voorzitter van het Syndicat Viticole des Graves du Nord, de toestemming om de herkomstbenaming Pessac-Léognan op te richten met het decreet van 9 september 1987.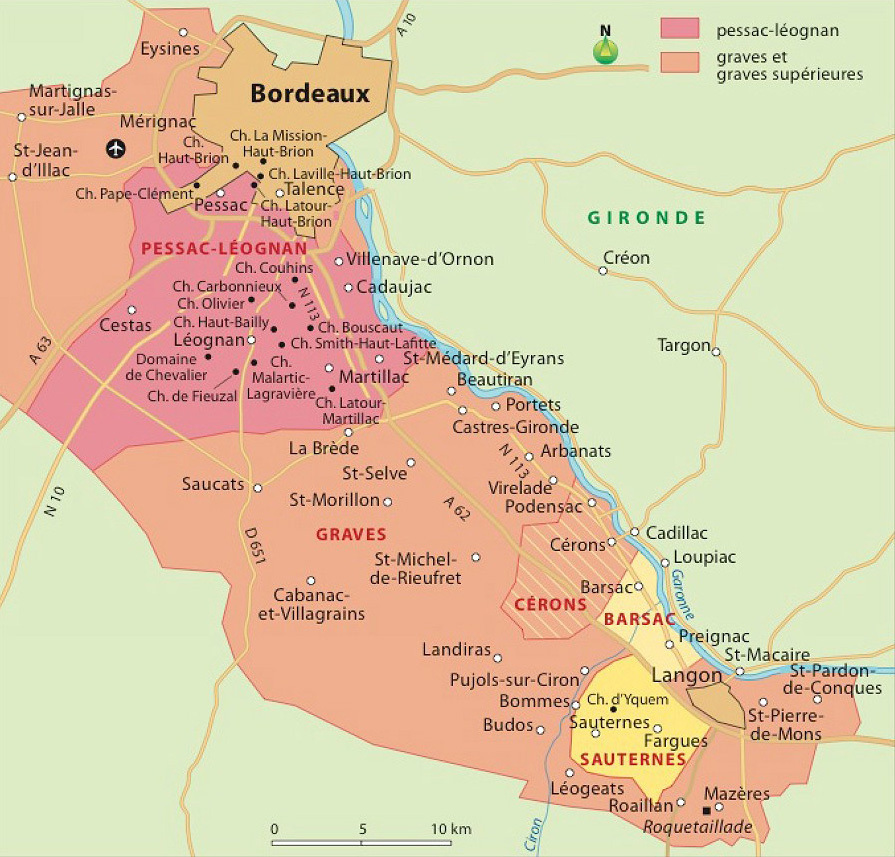 Samengesteld uit keien, kiezels, rolkeien, zand en klei staat deze unieke ondergrond, de rode druivenrassen (cabernet sauvignon, merlot, cabernet franc, petit verdot en malbec) alsook de witte druivenrassen (sauvignon en semillon) toe, een typische expressie van het terroir mee te geven aan de wijnen. Het is deze unieke combinatie die de persoonlijke stijl geeft aan de wijnen van Pessac-Léognan.
Men produceert heel wat rode wijn (67 000 hl/jaar op 1 300 ha) en een beetje witte wijn (15 000 hl/jaar op 265 ha).
Hierbij de lijst van de gemeenten die appellatie Pessac-Léognan vormen : Cadaujac, Canéjan, Gradignan, Léognan, Martillac, Mérignac, Pessac, Saint-Médard-d'Eyrans, Talence, Villenave d'Ornon.
De herkomstbenaming omvat vandaag 75 kastelen en domeinen waaronder ook alle crus classés van de Graves.
Een belangrijke delegatie van 19 domeinen zal op 2 februari 2015 aanwezig zijn in het Hotel Serwir, Koningin Astridlaan 57, te 9100 Sint-Niklaas.
- Château Baulos-Charmes
- Château Bouscaut Cru Classé de Graves
- Domaine de Chevalier Cru Classé de Graves
- Domaine de La Solitude
- Château Carbonnieux Cru Classé de Graves
- Château Couhins Cru Classé de Graves
- Château d'Eyran
- Domaine de Grandmaison
- Château Haut-Bacalan
- Château Haut-Lagrange
- Château Haut-Nouchet
- Château Latour-Martillac Cru Classé de Graves
- Château Larrivet Haut-Brion
- Château Malartic-Lagravière Cru Classé de Graves
- Château Gazin-Rocquencourt
- Château Mancèdre
- Château Olivier Cru Classé de Graves
- Château Le Sartre
- Château Seguin
Het publiek wordt toegelaten op deze unieke wijndegustatie van 14h tot 15h30, de deelname is gratis maar inschrijving is verplicht. Mis deze unieke kans niet.
Sacriana zal de inschrijvingen van onze leden groeperen.
Indien U wenst deel te nemen, gelieve dit dan te bevestigen aan eric@sacriana.com met vermelding van uw naam, adres, telefoonnummer, mail, met aanduiding of U met 1 of 2 personen zal aanwezig zijn.