Selected by our experts
Reductions up to -40%
Delivery €5.90
Free returns
Cork warranty
Selected by our experts
Reductions up to -40%
Delivery €5.90
Free returns
Cork warranty
De Afdronk
Posted on

August 19, 2014 09:00

by
De afdronk wordt ook wel dikwijls de nadronk genoemd. Het is de herinnering aan een wijn die je nog kan waarnemen in de mond nadat je de wijn doorgeslikt of uitgespuwd hebt. Niet enkel de duur van de afdronk is belangrijk maar ook de kwaliteit. Men kan algemeen wel zeggen dat een wijn met een lange afdronk over het algemeen borg staat voor een kwaliteitswijn. De lengte van de afdronk drukt men uit in seconden. In wijnclubs of professionele proeverijen gebruikt men ook al eens de term "caudalie". Men kan ervan uitgaan dat 1 seconde = één caudalie.
Hieronder volgt een kleine samenvatting van wat men beschouwd als korte tot en met heel lange afdronk.
0 - 3 seconden korte afdronk
4 - 6 seconden middellange afdronk
7 - 9 seconden lange afdronk
10 en meer heel lange afdronk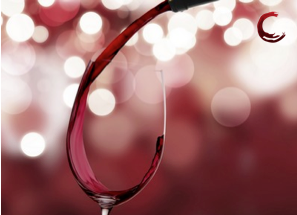 Indien men tot een algemeen oordeel wil komen over de kwaliteit van een wijn met hij in feite goed scoren in de drie fases van het proeven: kleur, geur en mond. Alhoewel men de laatste tijd minder waarde geeft aan het kleuroordeel.
Een uitmuntende wijn heeft een mooie aanzet, gooit zich volledig open in de mond en blijft daarna nog lang nazinderen. Het gebeurt echter meer dan eens dat een wijn een veelbelovende aanzet heeft maar dan in het middenstuk heel mager overkomt, of dat de finale brutaal en onaangenaam is.
Bij sommige wijnen kunnen we dan weer spreken van het "autostrade-effect": de wijn is lekker en interessant maar stopt onmiddellijk bij het inslikken waardoor er geen afdronk of geen herinnering blijft. In deze gevallen gaat het dikwijls om een goede wijn maar die nog te jong is om er ten volle van te kunnen genieten.