Selected by our experts
Reductions up to -40%
Delivery €5.90
Free returns
Cork warranty
Selected by our experts
Reductions up to -40%
Delivery €5.90
Free returns
Cork warranty
Champagne voor de tweede maal op korte tijd getroffen door overlijden
Posted on

October 28, 2014 15:42

by
Een tijdje terug overleed Nicolas Feuillatte, stichter van het gelijknamige Champagnehuis. Nu wordt de regio heel hard geraakt door het overlijden van een heel talentvol champagnemaker.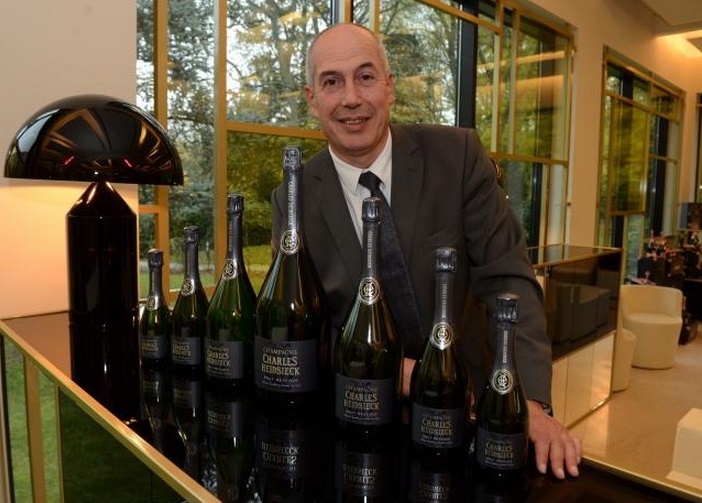 Thierry Roset, wijnmaker en keldermeester van Charles Heidsieck, is zondag 5 oktober plots overleden. Thierry was pas 55 jaar oud. Onlangs vierde Thierry nog zijn 25 jaar bij Charles Heidsieck. In 1985 was hij gedurende enkele maanden de stagiair van Daniel Thibaut. Hij werkte in die periode mee aan de assemblage van de wereldberoemde Blanc des Millénaires 1985 en de iconische Champagne Charlie 1985. Uiteindelijk vervoegde hij in september 1988 het champagnehuis als assistent van keldermeester Thibaut.
Tussen 1992 en 2002 was hij actief lid van het Proef- en Assemblagecomité en beheerde hij de kelder, de 'tirage' en het degorgeren van alle cuvées van Piper-Heidsieck en Charles Heidsieck.
In 2003 ging hij voltijds aan de slag bij het wijnteam van Régis Camus. Aan de zijde van Régis stond hij bij alle ontwikkelingen van het vinificatieproces en concentreerde hij zich voornamelijk op Charles Heidsieck. In 2007 creëerde hij de "nieuwe Charles Heidsieck" in de nieuwe crayère-flessen en in april 2012 werd hij uiteindelijk benoemd tot keldermeester van Charles Heidsieck. In die hoedanigheid hield hij zich bezig met de creatie van de cuvées van Charles Heidsieck onder leiding van Régis.
Thierry's buitengewone vaardigheden als wijnmaker werden eerder dit jaar nog erkend toen hij de International Wine Challenge's "Sparkling Winemaker of the Year" award kreeg.
Thierry kreeg de kans om voor zijn heengaan nog te proeven en te genieten van de wijnen van 2014. Hij liet ons een vroege beoordeling van zijn favoriete crus voor de volgende assemblage na. Met Thierry in hun gedachten en in hun hart zullen de leden van het team van Régis ervoor zorgen dat de unieke stijl van de door velen geliefde en gerespecteerde wijnen van Charles Heidsieck verder zal blijven leven. Thierry zal niet enkel gemist en herinnerd worden om zijn reputatie als legendarische wijnmaker, maar ook om zijn zachtaardig, vriendelijk en nederig karakter, zijn gevoel voor humor en de wijsheid die hij zo vrijgevig deelde.
Thierry laat een vrouw en drie kinderen na, heel groot verlies voor de Champagne.